A polished concrete floor can transform the look of a home or business. There are many different ways to achieve the finish you want, from salt and pepper polishing to exposing aggregate. Read on to find out how to get the look you want and how to clean it properly. There are also many different levels of polishing you can achieve, including flat, satin, high gloss, and semi-gloss.
Salt and pepper polishing
If you are looking for a subtle finish for your concrete, you should opt for salt and pepper polishing. This type of finish exposes the most tiny aggregates in the concrete mix. It is a common polished concrete finish that best suits any style of home. It is also 100% durable, and it holds its gloss the longest. In addition, it does not leave any visible stains, which makes it ideal for both commercial and residential applications.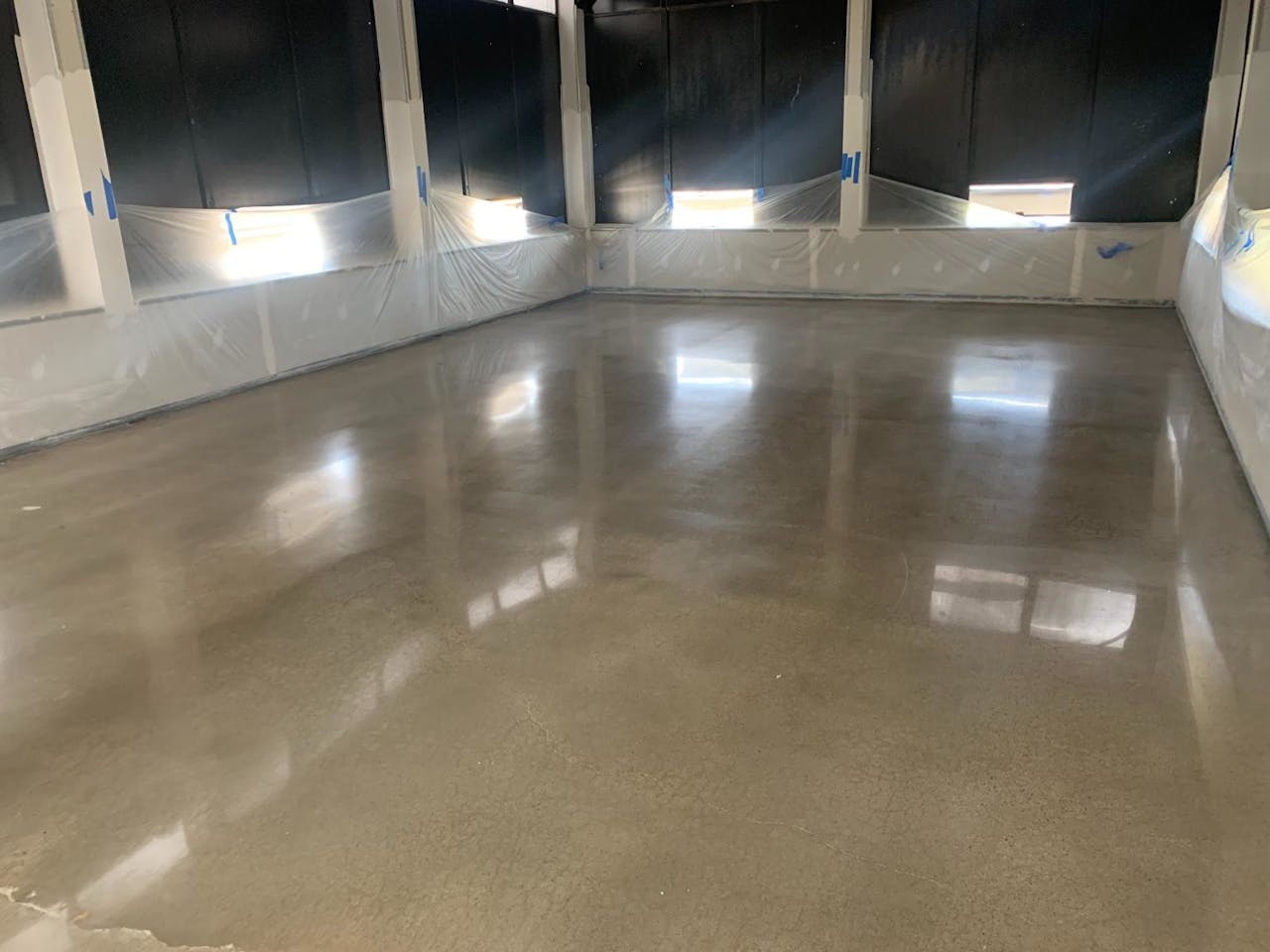 Before applying the salt and pepper finish to your concrete floor, it is important to first remove any existing coatings. Once the existing coatings are removed, you should apply a topical sealer to prevent staining and spalling. The level of original concrete is also crucial, as the consistency of the salt and pepper finish will vary depending on its original consistency. Salt and pepper finishing requires a surface cut of one-eighth inch.
Exposed aggregate polishing
Polished concrete with exposed aggregate offers several advantages over other forms of concrete. Its high compressive strength and resistance to abrasion are two of its key benefits. It also requires minimal maintenance and does not deteriorate over time. In contrast, stone pavers require professional maintenance and are prone to weeds and stains. These two factors make exposed aggregate the best choice for home flooring, walls, building facades, and driveways.
One of the greatest benefits of exposed aggregate concrete is its durability and versatility. A well-constructed exposed-aggregate surface is highly durable, non-skid, and rugged. Its many types of decorative aggregate offer a virtually limitless range of colour. The decorative stone you choose will determine the palette of colors you can achieve. Decorative aggregate can also affect the overall project cost, so you should consider the budget before selecting the type of stone that you want. Using expensive aggregates does not always guarantee impressive results.
Levels of polishing
There are four levels of polishing in concrete, each with a different sheen and color. The Concrete Polishing Association of America describes these levels of polishing as one, two, three, and four. Depending on the diamond grit used, the level of exposure can range from one to four. The higher the gloss level, the more skillful the concrete polisher must be. Nevertheless, there is no denying the advantages of a polished concrete floor.
The process of polishing concrete varies in price. The cost increases only slightly when moving from a matte to a semi-gloss or high-gloss finish with MPC. This is due to the extra labour required for each level of shine, and the fact that each level of shine requires more buffing and polishing. Using a concrete polishing calculator, you can get a rough estimate of the costs involved in the project.
Cleaning
There are several different steps that need to be taken when cleaning polished concrete. The frequency of these steps will depend on the amount of foot traffic on the floor. If the floor is exposed to heavy traffic, daily cleaning is essential. The cleaner used must have sufficient time to break down the dirt and grime on the surface. To keep the shine of the floor, use nonabrasive mopping pads. Also, mats at the entrances of the building can help prevent dirt from entering the building.
Walk-off mats are important for protecting the surface from dirt and debris. These mats should be maintained regularly, especially in cold climates, as de-icing salt can cause serious damage to polished concrete. The mats should also be cleaned regularly. This will keep dirt and grime from damaging the surface. Once they have been installed, it is recommended to periodically clean them with a damp mop. If you have concrete floor mats, you can choose to use a polishing solution to keep the floor looking like new.
Protecting a polished concrete floor from spills
Using a protective coating on a polished concrete floor can protect it from various types of damage caused by liquids. Liquids can stain polished concrete due to the high moisture content. However, new high-tech solutions have emerged that act as a penetrating shield to protect treated concrete from damage. These systems are invisible and prevent the floor from losing its luster. They also do not affect the appearance of the floor and allow the concrete to breathe.
Polished concrete is an excellent choice for families with children, as it does not harbor allergens. The non-allergic properties of the surface make it ideal for people with allergies. Although they are durable, polished concrete floors need proper maintenance. Listed below are a few tips to protect your polished concrete floor from spills. Clean up spills promptly! Protecting a polished concrete floor from spills.